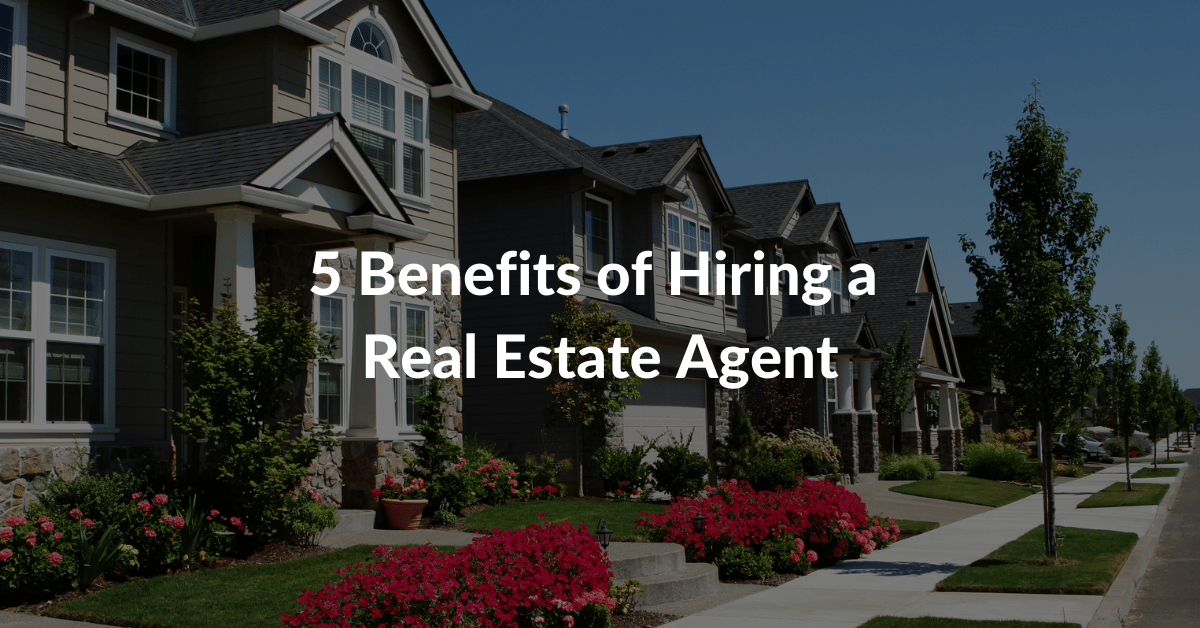 In today's real estate market – selling or buying a home can be a stressful and sometimes nerve-wracking experience, but it doesn't have to be. When you work with a professional real estate agent, it ensures you aren't burdened by the stress of finding the perfect home or selling at market value by yourself. An agent handles the tough and stressful parts of a home sale while you relax from the comfort of your home.
 Working with a real estate agent makes the experience much less stressful, but there are plenty of other benefits to working with an agent as well. Here are just five of them.
1. Agents are Well-Versed in Real Estate Terminology and Documents
Selling or buying a home requires you to prepare tons of paperwork such as government and mandated legal documents. For some, this can be confusing and frightening as one mistake could lead to legal implications or a failed transaction. This is where your agent comes in handy. They are well-verseed with all the documents needed for the sale and its legal procedures.
2. They are Your Advocate
Agents look out for their client's best interest. They want to ensure the transaction will be successful which is why you can count on them to advocate for your needs during the transaction process.
3. Agents are Excellent at Negotiating
Buyers and sellers want one thing: to get the best deal. Negotiating directly with the buyer or seller is difficult, thus hiring a real estate agent increases your chance to get the best deal. Real estate agents have mastered the art of negotiation and they always strive to get you the best deal possible.
4. Agents have Connections that Matter
Real estate agents and brokers have their own networks and access to a Multiple Listing Service (MLS). They also have multiple connections to other agents, lenders, title companies, home inspectors, staging professionals, and many more. Your agent will ensure you are taken care of by the best!
5. It's All About Closing the Sale
Nobody (other than you) cares more about the sale of a home than your agent, and they are experts at knowing when the market is at its most competitive. So trust your agent to close the deal exactly as you expected.
The Bottom Line
There are numerous benefits to hiring a real estate agent. They have the proper connections, will advocate on your behalf, and are well-versed in all things real estate. So, whether you are buying or selling a home, hiring an agent is the best choice you can make.