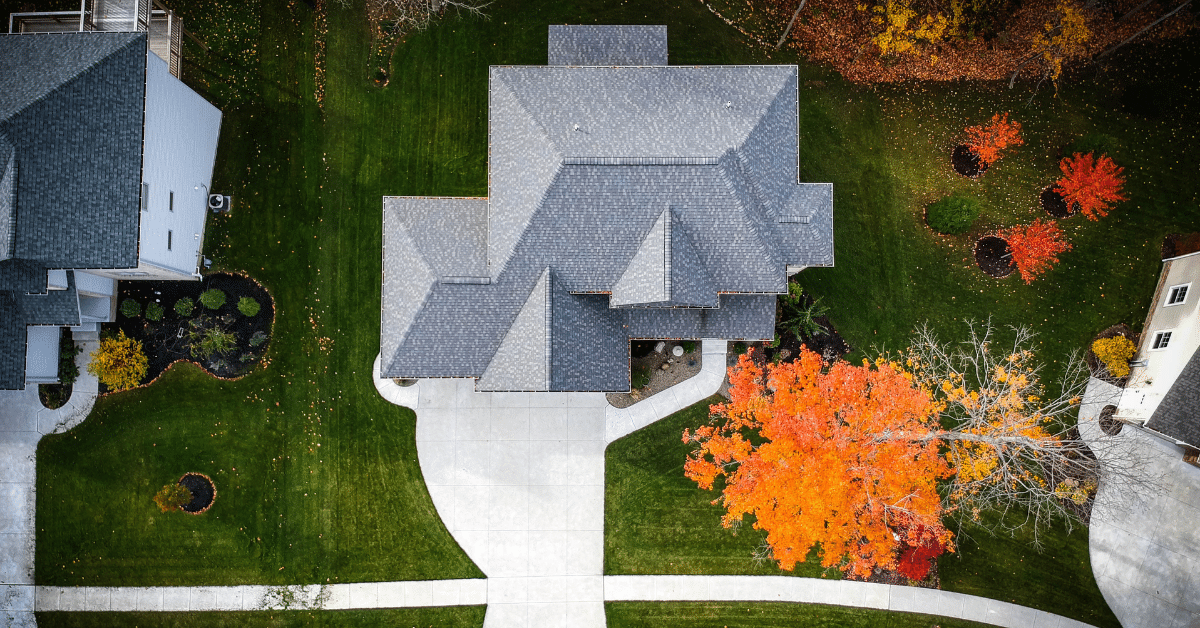 It's that time of year again! The leaves are changing colors, the air is getting cooler, and pumpkins are spotted everywhere! But even with all the fall fun, there's still some work to be done. Follow these home maintenance tips to get your house ready for the season and into the winter.
 Inside:
Inspect windows and doors for air leaks. Seal any drafts by weatherstripping. Use materials like vinyl, silicone, or metal instead of felt or foam, which aren't as durable.
Caulk anywhere you can't use weatherstrips (where materials meet—foundation and wall, openings where ducting, plumbing, and electrical cables pass through, etc.).
Have your furnace serviced before winter and be sure to change out the filter for improved efficiency.
Bleed your hot water radiator. Doing so will release trapped air and pump out hot water used to heat the house. Find the valve and use a screwdriver to turn it counterclockwise until water drips out. Use a bowl to collect the water.
Check your fireplace. Make sure the damper opens and closes, ensure no wildlife or debris has made it into the flue, and check the firebox for missing bricks or cracked mortar.
Clean your carpets. Fall is a great time for this because you can open windows and allow the carpets to air dry without it being too hot or cold.
Outside:
Clean out those gutters! You can even install gutter guards to prevent leaves from clogging them up.
Touch up exterior paint before it gets too cold. The paint can't dry properly if it's below 50 degrees Fahrenheit.
Aerate your lawn. This is a process of poking holes in the grass to let it "breathe," allowing water and nutrients to enter. Do this in the fall while the ground is still warm to prevent patches and reduce puddles by the time spring rolls around.
Winterize your sprinkler system to prevent pipes from bursting. Close shut off valves and open the faucet to drain water from the line.
Evaluate the roof using binoculars. Check shingles for cracks, curls, and other damage. Look for signs of flashing. If the roof is inaccessible, you can always hire a professional. Get any issues fixed before the first snowfall.
Pack up patio furniture and store away the lawnmower. It's a good idea to add a fuel stabilizer to any leftover gas in your mower to prevent it from degrading.
These simple home maintenance guidelines will help keep your house in better condition for longer. Buying or selling your house? Call the experts at HomeTeam for a quality inspection you can trust. With fast scheduling, detailed reporting, and a professional team, you can rest assured knowing you're in good hands.
Copyright HomeTeam of West Metro

Buying or selling your home? Contact us today!